Team spotlight: Continued Professional Development
Posted by CCNurseries
08 November 2022
3 min read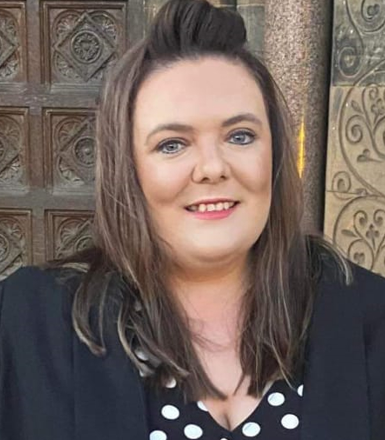 Carrie Lloyd, Nursery Manager at our Pied Piper Nursery in Glasgow has just graduated from the University of Glasgow, with an SCQF Level 11 Postgraduate Diploma in Childhood Practice.
Carrie studied towards her qualification alongside supporting and leading the team at Pied Piper –
Carrie, a huge congratulations on your achievement – What made you decide to undertake a post-graduate qualification?
"I don't think you can ever be finished learning and I wanted to participate in further academic studies to upskill. I have never shied away from hard work and push myself every day to achieve the best possible outcomes. This pathway has enabled me to become passionate for further learning/job opportunities that may arise within CCN Group. I wanted to complete my Postgraduate and Masters in Childhood Practice in memory of my late mum."
How have you found the work/study balance?
"The work/study balance has been a significant focus on my time management skills to fit in an additional University day and time to research. I have had to utilise my time to support a busy work schedule balance.
"I would like to highlight that CC Nurseries helped to support me by providing me with funding towards my studies which I really appreciated. This made me feel the company valued me and had trust in my abilities and future accomplishments within the setting.
Has working at Pied Piper influenced your studies at all?
"Yes, CC Nurseries' core values and overall support for the team and children enforced my decision to accomplish an accreditation with The University of Glasgow to support my team, children and parents within a professional learning community. I wanted the opportunity to develop my skills further to become a professional role model for my team.
"The company demonstrate a real focus on learning and I have had the opportunity to embrace this throughout my time at Pied Piper Nursery. This was an investment for my future time at Pied Piper Nursery."

How do you feel having the diploma will help in your role as Manager?
"This will help me embed the skills and attributes required to support a successful team through training and learning opportunities to lead them into success."
What would you say to others about the benefits of gaining additional qualifications while working?
Your mind set will alter within different situations and you will see the process of change within your practice. You will have achieved a significant milestone within your career and this will give you the courage to get to your final destination.
Everyone loves to achieve and being able to influence others into further learning is a quality.