Apprenticeships spotlight – Chloe at Pied Piper Nursery
Posted by CCNurseries
24 October 2022
3 min read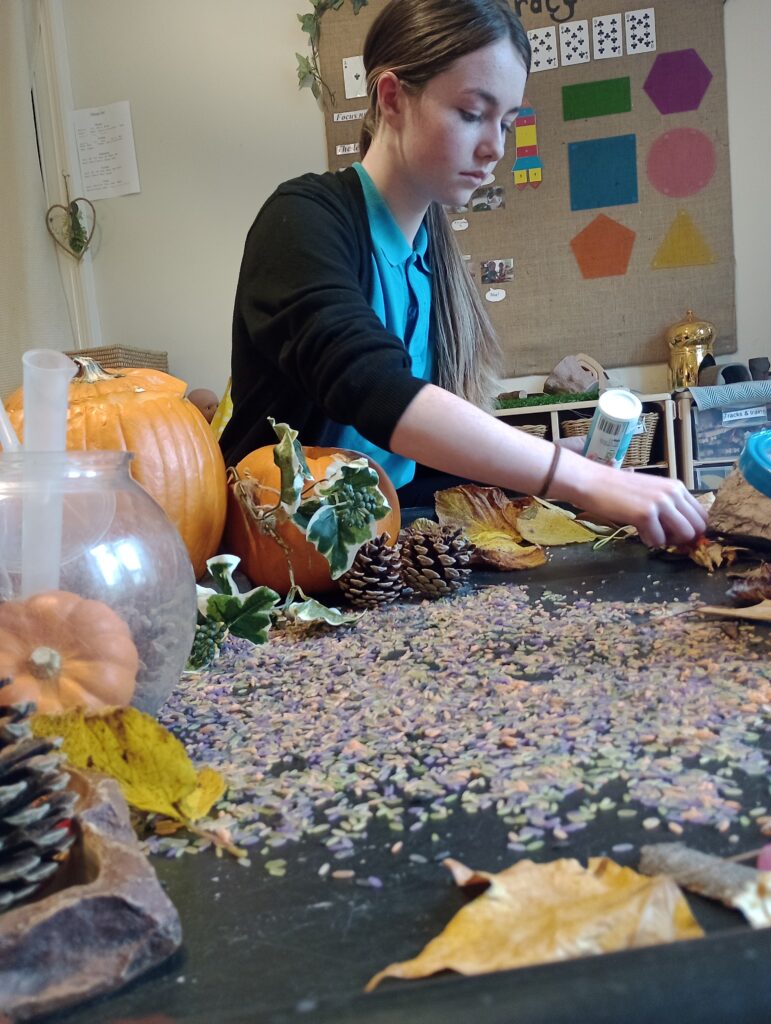 Apprenticeships are a brilliant way to get into Early Years – they allow you to gain that vital hands-on experience needed within the sector, while being given opportunity to delve into the theory and practice which underpins the role – all while getting paid.
CC Nurseries' apprentice Chloe Beattie discusses her apprenticeship journey at our Glasgow setting, Pied Piper Nursery. Chloe is undertaking her training with Carousel Training.
"I chose to continue on to an apprenticeship after undertaking a Level 4 Pathways to Apprenticeship course – and really enjoying it!
"My aunt is also an Early Years Practitioner, and she thought I'd be a great fit within the sector, which also pushed me to apply for a position as an apprentice.
"I try and maintain a healthy work/life balance, leaving the weekends free and concentrating on any theory work after work at Nursery during the week.
"A typical day for me as an apprentice starts at 8am (my shift actually begins at 8.30am) but I prefer to arrive early to get stuck into my planning for the day – considering experiences for the children.
"Following this, I usually then sign myself in and say hello to all of the children, and assist them with breakfast.
"After breakfast, the children gather into the story corner where I will undertake "Welcome Time" this is an opportunity to sing our welcome song and ask the children what they'd like to do today, as we value our child-led philosophy.
"After this we usually enjoy some outdoor time to let the children burn off some energy, spending this time engaging with them and providing exceptional care.
"Since working at Pied Piper, I've made some brilliant connections with our team members, and strong bonds with the children and their families.
"The management team and staff teams continually support me, allowing me to grow, learn and deliver a high standard of care, through a range of training opportunities which extend my skills and knowledge.
"I've learnt from team-mates the importance of reflecting on your day every day – to consider what worked well and what could be improved, and also to think about what I enjoyed about my day, too.
"What would I say to someone else considering an apprenticeship? DO IT! It's a very rewarding job."
Apprentices at CC Nurseries Group currently undertake their apprenticeships overseen by an external training provider, and complete on-the-job training as well as off-the-job theoretical practise to support them in the setting.
Apprenticeships have the benefit of being able to 'earn as you learn', which means you'll earn a real wage – which at a CC Nurseries setting is higher than the current National Minimum Apprenticeship wage, and you'll also have access to holiday entitlement and the same benefits as your fellow team members.
Apprenticeship opportunities are available across our Nursery settings – visit www.ccnurseries.com for more information or email careers@ccnurseries.com for more.