BLOG FEATURE: Apprenticeships in Early Years
Posted by CCNurseries
07 February 2022
3 min read
Apprenticeships are a great way to enter the early years sector. Our apprentices across the CC Nurseries Group receive vital on-the-job training, while also undertaking theoretical study with a local training provider. As part of National Apprenticeships Week we speak to two of our apprentices about their roles at Nursery.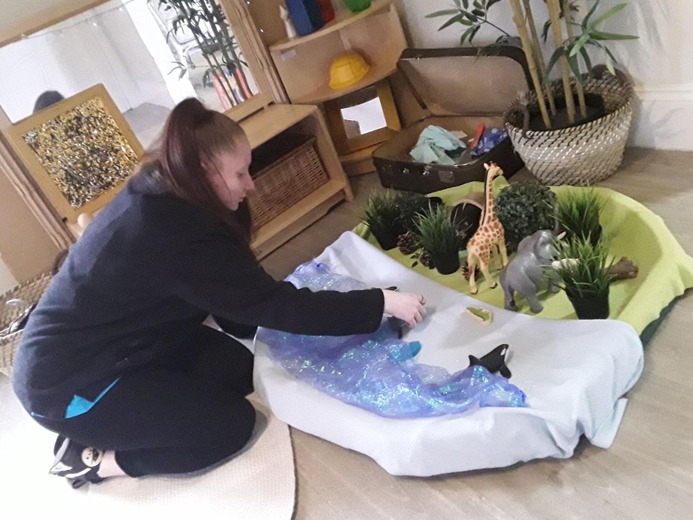 Apprentices in Early Years can expect to gain the vital hands-on experience necessary to thrive within the sector. Experience is essential in Early Years, and an apprenticeship is a great opportunity to build up a bank of experience to further your career.
No two days are the same and our apprentices undertake all aspects of the job, from creating engaging provocations for our children, to building relationships with our families and undertake all duties of care.
Not only are you gaining the vital skills necessary to progress within this sector, you're earning too, win-win!
As part of National Apprenticeships Week, we talk to two of our apprentices who are thriving in our settings.
Apprentice Miss Katie is currently undertaking an apprenticeship at our Glasgow setting, Pied Piper Nursery through Carousel Training. Katie said: "I've been doing my apprenticeship for eleven months now and it's been the best eleven months of my life.
"I chose an apprenticeship over other routes into the sector as it allowed me plenty of opportunity to enjoy hands-on learning. It's given me the chance to work full-time all while gaining experience within a Nursery setting.
"I enjoy watching the children grow and develop; creating bonds with the children in my care is the best feeling.
"I balance my learning around my job. Sometimes I come into work an hour early so I can fit study in. Apprenticeships are hard work but so rewarding if you put your mind to it. I'm so proud to be able to say I've been a part of the children's learning and development.
Nursery Manager Carrie Lloyd said: "I am so proud to have Katie as part of our growing team. Apprentices bring enthusiasm and new ideas into the workplace and Katie has settled in well at the Nursery with both families and fellow team members.
Miss Emily is undertaking an apprenticeship at our Beaumont House Day Nursery setting in Twickenham. She has completed her Level 2 apprenticeship through Parenta and is now working towards Level 3 with Hawk Training at the Nursery.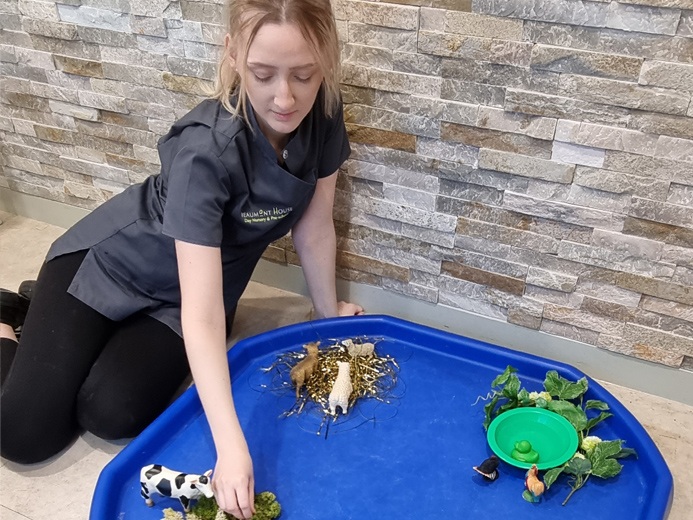 Emily said: "I have been doing my apprenticeship since March 2021 and am currently situated in the baby room. I chose an apprenticeship as I loved the idea of working while earning.
"I've really enjoyed being able to build on my current knowledge and gain new skills while on-the-job. I'm also able to undertake some of my studying at work as part of my day which has been a real help.

"I'd recommend an apprenticeship as it's a great opportunity for the future – they can open many doors for your chosen career."
Deputy Manager Laura Emmett remarked: "Emily is a real asset to our team and is thriving within the baby room. We're proud of all our apprentices as they're working so hard to achieve their career ambitions and have built fantastic relationships with our children. Francesca, the apprentices' tutor from Hawk Training is amazing too, and nothing is too much trouble."
To find out more about a position within our Nursery, please email office@ccnurseries.com or visit our careers page.