TEAM FEATURE: Continued Professional Development – Training opportunities in Nursery
Posted by CCNurseries
21 September 2022
3 min read
Erin completed her Level 3 Early Years Educator qualification while working at our Twickenham setting, Beaumont House Day Nursery, led and supported by Hawk Training. Here she discusses the opportunities of being able to train on-the-job, and the positive impacts it's had on her practise and role – including gaining a promotion to Senior Early Years Practitioner!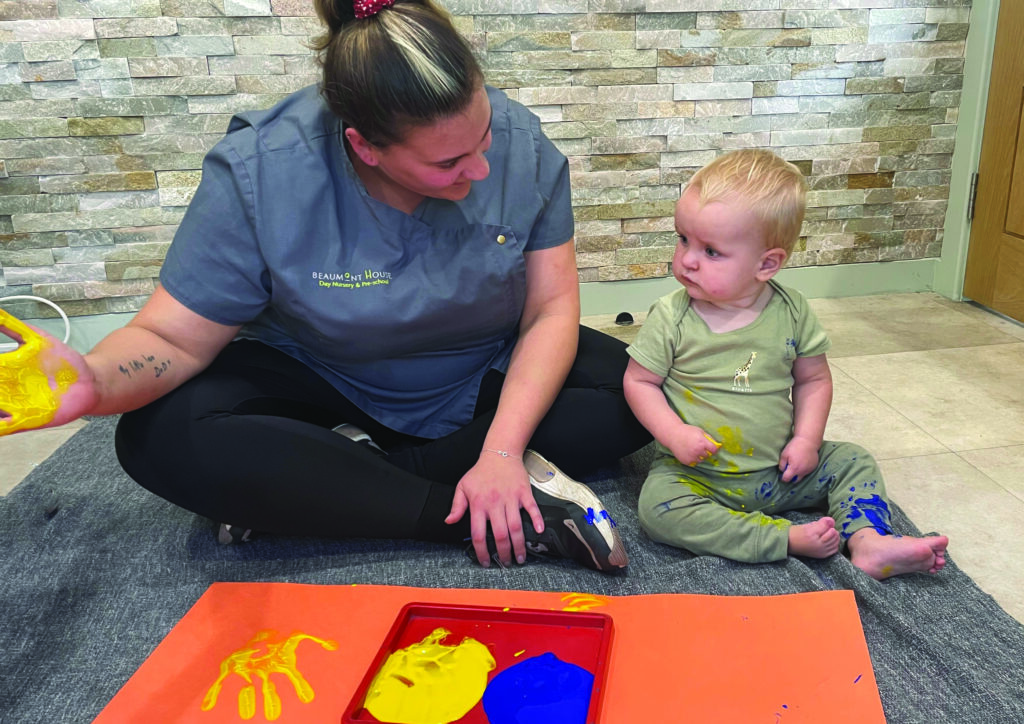 "I enjoy working at Beaumont House as I love the natural 'home from home' environment, which very much reflects our Reggio Emilia approach.
"I love that as a setting we go the extra mile in ensuring our children feel comfortable and safe, and work hard to build and maintain great working partnerships with our parents.
"As a team we're able to exchange and reflect upon ideas from our team, alongside others across the CC Nurseries Group, which allows for enhancing great teamwork within the company which I think is fantastic.
"I found out about the opportunity to complete my Level 3 Early Years Educator qualification through my manager. I was keen to progress in the workplace to be able to best support my team.
"The support from management has been brilliant and has allowed me to excel within my career, while ensuring I've felt comfortable within the work environment.
"My training was provided by Hawk Training, and has included a mix of independent working, assignments and off-the-job learning – all while undertaking my daily Nursery tasks. As part of the training I undertook additional practical tasks including constructing age-appropriate, engaging activities with the children in order to boost their learning and development.
"I found the support and guidance from Hawk Training to be of a very high standard. My tutor was able to help with any issues, and she always went above and beyond to support my needs.

"I had the pleasure of working with and meeting a variety of the team from Hawk, and received great customer service and support throughout.
"I have learnt many different skills throughout my course, all supported by theory. This has included understanding the world through the viewpoint of a child and how best to support their learning and development, while allowing them to discover their independence and sense of self to navigate their way through the world.

"­I also learnt the best ways to support myself within my profession and continue to educate myself on the enriching and ever-changing world of early years.
"I've been able to implement what I've learnt on the course into my daily practise, which has allowed me to adjust my teaching to suit the individual needs of each child, including taking into account their emotional wellbeing alongside physical care needs, to ensure they feel safe and secure in my care.
"Becoming qualified has opened my options in relation to career choice. I am now in a better position to be able to mentor others looking to progress onto the L3 qualification.
"For anyone looking to work in childcare, you'll find that it is a highly-fulfilling and rewarding job which teaches you many things about yourself in ways you wouldn't expect.
"I recommend the pathway that I chose as it allows you to enjoy the practical aspect of learning on-the-job, with the opportunity to progress within the sector and boost your continued professional development."