Wendover setting showcases artistic talents for Children's Art Week
Posted by CCNurseries
20 July 2022
2 min read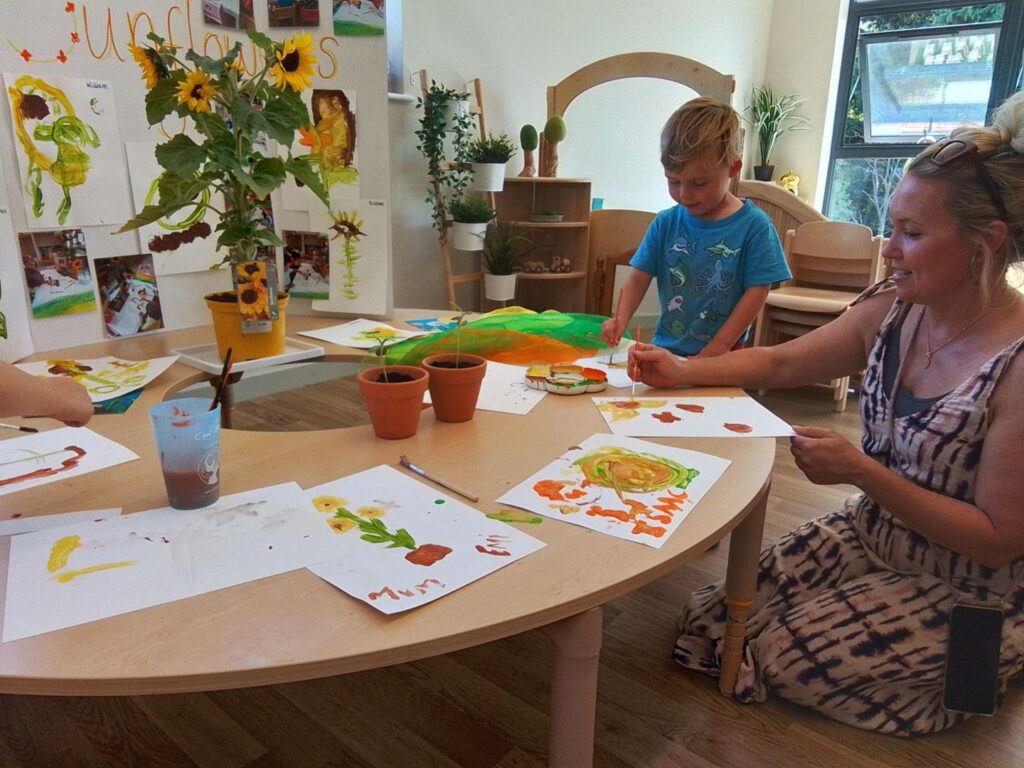 Children and parents at our Wendover Nursery were encouraged to explore their artistic talents on Friday 8 July, working together to create their very own art gallery within the Nursery, as part of Children's Art Week.
Children's Art Week runs across three weeks and was created by ENGAGE – The National Association for Gallery Education, to give families an opportunity to engage with art, artists and art educators and to get involved in fun art-related activities.
Pre-school parents were invited to come in and partake in the event, with activities including creating tie-dye tshirts, transient art and painting, which all took place across the Nursery and in the Nursery garden. Artwork created was then displayed in a gallery-style display.
Manager Holly Marshall said: "It was wonderful seeing parents and children getting creative. The brilliant weather meant we were also able to enjoy our fabulous garden too.
"Being creative and expressing ourselves is a big part of our ethos here at Nursery and, having not been able to invite our families into the setting as much as we'd like to over the last few years, it was great to be able to come together, get messy and have fun.
"We are so impressed with our budding artists and their creations and we hope we've encouraged our parents to continue the fun at home."
Wendover Day Nursery has places available for children aged 12 weeks to five years. Interested parents can contact the Nursery for a personal tour by visiting www.wendoverdaynursery.co.uk